Craig Tetreault – Royals Head Coach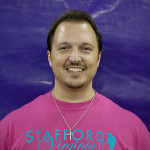 Craig has been coaching gymnastics at numerous private gymnastics schools since 1984. He received his B.S. in Physical Education from Southern Connecticut State University, where he competed for four years in Division I Gymnastics under three-time Olympian and two time USA Olympic Coach Abie Grossfeld (1984 USA Gold Metal Mens' Team Head Coach).
Craig served as a Sgt. in the US Air Force at Langley AFB from 1985-89, about which he says, "One of the best decisions of my life!"
Craig has coached more than 20 athletes to receive full or partial Athletic or Academic scholarships to many prestigious universities including, but not limited to, Stanford, Michigan, West Virginia, William and Mary, Rutgers, NC Chapel Hill and the University of Florida. He has been a professional member of USA Gymnastics since 1985. He has also been the Virginia TOPS Director for USA Gymnastics the past 3 years. He was Assistant coach for National Team Member Kala Hoffman from Rebound Gymnastics on the floor at the 2005 VISA Championships by personal invitation of Marta Karolyi.
Craig has completed certifications through USA Gymnastics University in the Instructor Certification and Safety & Risk Management Programs. His experience has qualified him to the level of "National Coach" according to the School of Competitive Women's Artistic Gymnastics in the USA Gymnastics Program. Following in his parents' footsteps, he carries on their love of gymnastics, which started for him when he was 5 years old in their gym in Connecticut back in 1972.
Kelly Evans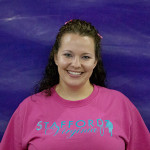 I began my gymnastics career at ACPR Gymnastics right outside of Baltimore, Maryland at the age of 3.  I was a Level 9 gymnast.  I won many awards and accolades as a gymnast in Maryland to include winning the title of Maryland State Beam Champion 3 years in a row.  I had a career ending injury when I was 15 and that is when I began coaching.  I have been coaching all levels of gymnastics for 19 years.  At ACPR Gymnastics I coached all levels of recreation and Levels 1-4.  I attended the University of Maryland, College Park where I received my Bachelor's Degree in Criminology and Criminal Justice.  While attending UMCP, I coached gymnastics at Silver Stars Gymnastics in Silver Spring, MD. I was both a recreation coach as well as a coach to the Developmental Team and Training Level 4s.
After graduating from UMCP, I moved to Northern Virginia and was a defense litigation paralegal in Washington, DC for 7 years.  In my spare time I coached gymnastics at Cardinal Gymnastics in Burke, Virginia where I was the Training Level 4 Head Coach and the Prep Optional Novice Head Coach for 7 years.  In 2010, I began to pursue my Master's Degree in Criminology and Criminal Justice at Virginia Commonwealth University and moved to King George, VA.  I received my Master's Degree in Criminal Justice from VCU in December of 2011, Magna Cum Laude.   I began coaching gymnastics at Stafford Royals in January of 2012 and LOVE EVERY MINUTE OF IT! I coach all levels of recreation gymnastics as well as the Developmental Team Coach and Coach to the Royals Level 3 and Level 4 Competitive Team.  In June of 2013 I began my position with Stafford County Parks and Recreation as a Recreation Programmer III with the Gymnastics Division.  I am USAG Safety Certified, USAG Instructor Certified, and am a USAG qualified Level 1-8 Junior Olympic Competitive Coach. I have completed the Fundamentals of Gymnastics Instruction, Kinder Accred for Teachers, Level 1-4 Certified in Gymnastics, a Certified Skill Evaluator through USA Gymnastics, and a Professional Member of USA Gymnastics.  I believe that gymnastics is one of the most challenging and rewarding sports out there.  One of the best parts of my day is seeing the joy on the faces of all of the children who come through the Stafford Gymnastics Center!
Kourtney Colley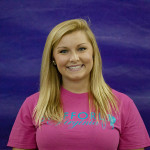 I am 21 years old and I am a Senior at the University of Mary Washington studying Accounting. I have been with the Stafford Royals since 1996! I was a gymnast for the Royals team from 1996 to 2005 and was a competitive gymnast up through level 8. I have been coaching for 8 years here at the gym. I have coached everything from Developmental, Training level 4, and levels 4-8. This season I coach 2 developmental teams and levels 5 and 6. Gymnastics at the Stafford Royals has been a huge part of my life. I have seen the gym grow from 28 competitive gymnasts in 1999 to over 70 gymnasts in 2013! It has been an amazing experience to be able to watch the gymnasts grow from tots to teenagers! Stafford Gymnastics has taught me more than just gymnastics while I have been here. I have learned discipline, how to work hard, and confidence and I hope I can pass these traits onto my gymnasts.
Dawn Dixon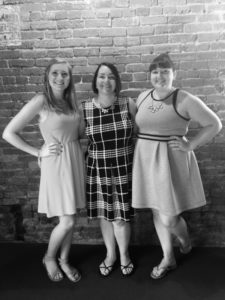 Dawn Dixon is coaching the Xcel Gold group this season with Coach Kat. Coach Dawn has been at Stafford Gymnastics for over 16 years. She began coaching in our preschool and developmental programs, then added team coaching in VA's All-Star Program (which preceded the Xcel program). She has coached all divisions of Xcel program, and is excited to see it growing not only here at Stafford Royals, but nationwide.
In addition to coaching in our Xcel program, Coach Dawn writes curriculum and plans all our preschool programming, coaches homeschool and advanced recreational classes, and will coach her 9 th season at Mountain View High School this year.
Coach Dawn was a recreational gymnast as a child, as there were no team programs near her childhood home. She played volleyball in high school and college, and graduated from Bridgewater College with a Bachelor of Arts degree in French and History and Political Science. She has 2 adult daughters, Coach Keren (a graduate of Virginia Wesleyan College, who coaches in our cheer, recreational and preschool programs) and Becca (a graduate of Liberty University, now a Labor and Delivery nurse in Roanoke). According to her gymnasts, Coach Dawn will be officially "old" when she turns 50 in December!
Char Polanosky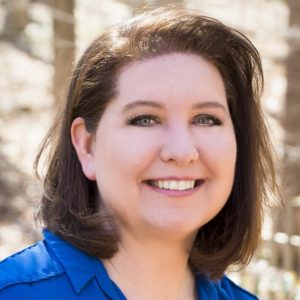 Coach Char started coaching gymnastics in 1984 and has coached everything from tots to upper level team. She has coached many state champions and has watched a number of the girls she coached early in their careers go on to compete at the college level.
Coach Char has been involved with the sport of gymnastics in just about every role possible over the past 30 years – as a coach, a judge, a recreational program director, competitive team parent (yep, that's the hardest one!) and even as the VAUSAG webmaster for many years.
In addition to coaching the Stafford Royals Level 5/6 team, she also coaches the TOPs group, one of the Devo groups and started three boys gymnastics classes this summer.
She has three kids – a boy and two girls. Her daughter Megan is one of the Royals recreational class coaches and Natalie volunteers at the gym when she is not busy with theater rehearsals or swim team practice.
In her own words: "My goal as a coach is to help every gymnast I work with become the best they can be – not only in the gym, but in their everyday lives, too."
Kat Clark
Hi I'm Kat, I'm 19 years old and a student at Germanna Community College where I am studying to become an elementary school teacher. Gymnastics has been a passion of mine since I was 4 years old when I started out at the American Academy of Gymnastics in Bakersfield, California. I competed all the way through level 6, but then stopped when my family and I moved from California to Virginia. One of the main reasons I love coaching is seeing a child be so proud and satisfied with themselves for reaching a goal they had been trying to attain. I believe those single precious moments are something that a child will not forget for years and years to come.
Theresa Knepshield
Theresa Knepshield has been coaching for 25 years. She owned and operated a gym in Salem, VA for 6 years and trained students from Mom and Tots to level 10 gymnasts. Theresa was a level 10 gymnast and went to Radford University on a scholarship for gymnastics.  She is currently a Pro Figure competitor and a Trainer at King George Family Chiropractic while she juggles being a wife and mother to 3 very active boys.
Tracy Davis
Bio coming soon…
Kirsten Alber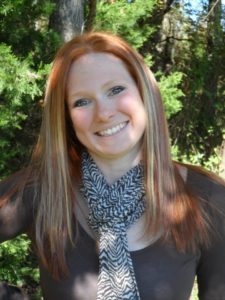 I am 26 years old and I graduated from Old Dominion University with a Bachelors Degree in Interdisciplinary Studies PreK-6 in 2013. I received my Virginia Teaching License, as well as my North Carolina Teaching License. I was a second grade teacher last year in North Carolina. But, I am excited to be coaching back at Stafford Gymnastics this year! I was a Stafford Royal Gymnast for 6 years and competed through level 7. I will be entering my 9th year of coaching at Stafford Gymnastics. I have taught preschool, recreation, developmental, levels 3-6 and XCEL. This year I will be coaching levels 3 and 4. My favorite part of coaching is seeing my gymnasts faces each day at practice and working hard to reach their goals. Nothing beats when you see your gymnast finally reach their goal and they become more confident in themselves. I hope to continue to pass on my knowledge and love of gymnastics to my gymnasts each time they come to practice.
Angie Adams
Bio coming soon…